We usually write our own courses because we want to create and maintain certain standards when delivery online lessons.
But we are a collaborative business and look forward to working with online course instructors who have the right background and expertise. Courses by our instructor partners will be published on SkillsMedTech. We will also take care of the course marketing and distribution to learners throughout the world. Here is how you can become an instructor on SkillsMedTech:
Instructor Requirements
SkillsMedTech specialises in courses for the medical device industry. We focus primarily on medical device regulations but would openly consider any other topics relevant to medtech and may help in the compliance process. Instructors would, therefore, need to have the appropriate background and experience in medical devices. We would like to work with you if you are doing the following:
Medical device consultant
Medical device coach/trainer/lecturer
Notified or certification body representative
Regulatory/Quality representative of a medical device company
Technical representative of a medical device CRO or laboratory
Technical officer of a regulatory authority
Instructor Application
Once you have met our instructor requirements, you will then need to submit your instructor profile to SkillsMedTech. We will assess your profile and will contact you for further discussions. You can start to create and submit your instructor profile at anytime you are ready.

Course Creation Requirements
SkillsMedTech aims to provide high quality courses that provides valuable information to our learners. Our teaching methodology focuses on delivering knowledge in concise, interesting, illustrative and easy-to-understand formats. We cater to learners at all levels. Ensuring that course instruction is conducted in an effective manner is a vital part of our offer proposition to our learners. Courses can be delivered in the following formats:
Presentation File
Video presentation
Text
Documents
Audio
Image
Quizzes must be developed for every course to help learners test their proficiencies. Instructors must also provide downloadable documents to supplement the online course content.
Course Presentation
Courses and supplementary information should preferably contain high quality illustrations, eye-catching layouts and graphic design in more than 50% of their content. If using voluminous text is unavoidable in a course, the instructor should attempt to place text-based information in downloadable documents and use presentations to provide clear conceptual explanations.
SkillsMedTech provides assistance to course instructors to develop the required course formats and presentation styles.
Restrictions:
Course formats and presentation styles developed by SkillsMedTech can only be used and sold on skillsmedtech.com.
Course Prices
Course prices are set by SkillsMedTech based on course content and duration.
Course Revenues for Instructors
SkillsMedTech operates a revenue sharing scheme with course instructors. The revenue proportion allocated to course instructors are as follows:
| % Revenue Share to Instructor* | Instructor Effort | SkillsMedTech Effort |
| --- | --- | --- |
| 70% | Complete course preparation | – |
| 50% | Provides organised and complete course content | Presentation development done by SkillsMedTech |
| 30% | Provides complete information only | Full course organisation and development by SkillsMedTech |
*Less applicable deductions. Please see more details in Instructor Terms and Conditions.
Instructor Payments
SkillsMedTech schedules instructor payouts on a monthly basis. Our accepted modes of payouts are via:
PayPal (recommended)
Bank Transfer (via Payoneer)
Our commissions interface enables us to view the courses taken and the payments due to instructors. All commissions due to an instructor will be tracked and recorded.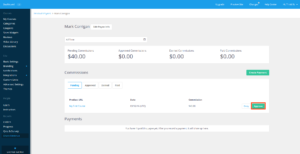 Instructor Terms and Conditions
Most importantly, please visit and read our Instructor Terms and Conditions for details on your rights and duties as an Instructor on SkillsMedTech.